Firm Overview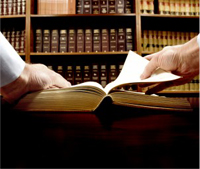 You Deserve a Competitive Advantage
Law Offices of Derek K. Yu is a business-focused law firm based in San Mateo, California, which provides innovative and cost-effective representation that is required to succeed in today's market and for tomorrow's. We are a firm built on trust, reliability, and expertise.
We provide representation in a broad spectrum of legal areas, including corporate and business law, business financing & investment, employment law, intellectual property, trademark protection, mergers and acquisitions, real estate, and estate planning.
We help our clients become successful by taking their business to the next level, while ensuring protections are implemented to reduce liability for business owners. We succeed in lifting most legal issues from the shoulders of business owners, and freeing them to focus on the demands of growing the business, forging strategic alliances, and raising capital.
We recognize that the fee and incentive structures of large, traditional law firms are often a barrier to quality representation for fast-growth early stage companies. Most businesses, especially start-ups, cannot afford to engage a large law firm and spend over $500.00 an hour for legal representation. We fill that gap by delivering the same quality work of the large law firms at a significantly lower cost. Our general counsel services make it possible for these businesses to take advantage of a continually engaged in-house counsel that is deeply familiar with its client's operations, without incurring prohibitive fees.
We guarantee that our clients will never be made to feel like "second class" citizens like they are often treated in the large law firms. That means never being put on hold indefinitely when you call our office, or waiting several days for your attorney to return your phone call. We value our clients and typically respond to phone calls or emails within 24 hours. We treat clients with respect and promise to fully abide by our Client Bill of Rights.
Meeting the client's legal needs in an efficient, professional and cost-effective manner is our top priority. Regardless of the task, we take a practical, businessperson's approach to crafting workable, efficient solutions. We understand that our clients are focused on achieving specific business objectives, and are looking for us to present them with legal strategies that support those goals. We emphasize business-oriented counseling, professionalism and integrity, and have earned a reputation for client success and satisfaction.